Cash Time in Douglas, Arizona
Fast, easy personal, registration, and title loans in Douglas!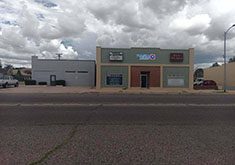 Douglas Arizona
1065 F Ave
#4
Douglas
Arizona
85607
United States
* All Locations Are Closed On The Following Holidays:
New Year's Day, Easter, Memorial Day, 4th of July, Labor Day, Thanksgiving, & Christmas
Store Hours:
| | |
| --- | --- |
| Monday | |
| Tuesday | |
| Wednesday | |
| Thursday | |
| Friday | |
| Saturday | |
| Sunday | Closed |
*In Store Loans in Douglas Are By Appointment Only.
More Information
Driving Directions:
We are located inside the main building located on the South East corner of F. Ave and 11th St. Office #4. In person loans are done by appointment only at our Douglas location. Be sure to complete your application online or by phone with one of our amazing team members.
More Information
Need a Registration Loan, Personal Loan, or Title Loan in Douglas, AZ? Schedule a Visit at our Douglas Arizona location at 1065 F. Ave, #4 Douglas, AZ 85607. Our newest loan center, we opened in Douglas, Arizona October of 2022. Our professional and knowledgeable staff delivers unbeatable customer service and one stop loan shopping. Apply online, call us directly, or schedule a visit. In-store visits at our Douglas, Arizona location are by appointment only.