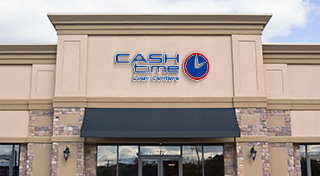 Personal Loans From Cash Time
Cash Time Loan Centers has been Arizona's leading source of trusted Title Loan and Personal Loan services for nearly 20 years.  Locally owned and operated with headquarters in Scottsdale, AZ , Cash Time has helped over 300,000 families get the emergency cash installment loans they need.   With multiple cash loan programs to fit your needs, Cash Time can offer a loan that works for you.  We now have over 24 locations in the Phoenix and Tucson Metro areas, making your cash loan even easier.  Walk in to any of our locations 7 days a week, or Schedule a Visit for even faster service.  At Cash Time, we believe that everyone should have access to financial services when they need them.  Bad credit or no credit is not a problem at Cash Time.  Our Title Loan and Personal Loan deals are offered on cars, trucks, motorcycles, RVs and commercial vehicles. We can make you a fast cash loan even if you are still paying for your vehicle.  If you already have a loan with someone else, you can save money by transferring your loan to Cash Time.  Let us buy out your existing loan with our Loan Transfer program.  Cash Time can structure your loan to fit your needs.   Online, in person or by phone, Cash Time is here to help you with your financial needs.  At Cash Time, we understand.
Professional Customer ServiceCash Time treats all of our customers with respect.  Our philosophy is reflected in our actions.  Everyone should have the opportunity to receive financial assistance when needed.  Our locations offer private offices, professional employees and efficient service.  Don't discuss your Personal Loan, Title Loan or cash loan at a window or at a desk in the middle of the lobby where everyone is listening.  When you apply with Cash Time, you'll know we value your privacy and dignity.  If you have bad credit, no credit, or you simply need a cash loan now, Cash Time will work hard to provide you with the cash you need.  We are an 'A' rated company with the Better Business Bureau in both Phoenix and Tucson and a proud member of the Arizona Title Loan Association.
On the Spot ApprovalGetting a personal loan and other cash loans in Arizona can be difficult.  It can take forever to get an installment loan from a bank, and out of state companies will send your loan for approval which can take days.  If you need your emergency cash now, Cash Time can review your application and get you cash within minutes.
No Prepayment PenaltyWe will never charge you additional fees or penalties for paying off your personal loan early.  We even offer fully amortized Personal Loans and Title Loans that allow you to pay down the loan principal with every payment, eliminating those outrageous balloon payments.  Discuss your options with a loan officer, and pay off your loan anytime!
Flexible Repayment PlansFor either Title Loans or Personal Loans, Cash Time offers a variety of payment options and terms to ensure you get a loan that works for your budget.  Payment due dates, payment frequency and the length of your installment loan are all customizable, not to mention multiple repayment methods.  We will stop at nothing to make sure your personal loan is perfect for YOU.
Convenient Hours and LocationsCash Time Loan Centers are conveniently located throughout Phoenix and Tucson.  Our customer service department is standing by 24/7 to service your needs.  All of our locations are open 7 days per week, and our express loan centers offer extended hours for those of us with busy schedules.
Services We ProvideCash Loans, Title Loans, Registration Loans, Personal Loans, Loan Transfers, Online Loans, Auto Title Loans, Same Day Loans, Emergency Cash Loans, Motorcycle Title Loans, Fast Loans, Bad Credit Loans, No Credit Check Loans, No Credit Loans, Poor Credit Loans, Title Loan Refinancing, Truck Title Loans
Communities We ServePhoenix, Scottsdale, Tucson, Mesa, Tempe, Glendale, Chandler, Flagstaff, Peoria, Gilbert, Sedona, Prescott, Yuma, Surprise, Goodyear, Avondale, Queen Creek, San Tan Valley, Florence, Kingman, Casa Grande, Lake Havasu City, Sierra Vista, Tombstone, Payson, Bullhead City, Nogales, Bisbee, Jerome, Williams, Douglas, Page, Fort Huachuca, Winslow, Buckeye, Maricopa, Oro Valley, Prescott Valley, Apache Junction, Marana, El Mirage, Kingman, Queen Creek, San Luis, Sahuarita, Fountain Hills, Eloy, Somerton, Paradise Valley, Coolidge, Cottonwood, Camp Verde, Chino Valley, Show Low, Safford, Tolleson, Wickenburg, Youngtown, South Tucson, Guadalupe, Litchfield Park, Benson, Holbrook, Cave Creek, Eagar, Thatcher, Colorado City, Pinetop-Lakeside, Taylor, Clarkdale, Dewey-Humbolt, Willcox, Quartzsite, St. Johns, Carefree, Clifton, Parker, Wellton, Superior, Pima, Star Valley, Springerville, Kearny, Gila Bend, Miami, Mammoth, Fredonia, Patagonia, Duncan, Hayden, Winkelman, Tusayan, and Globe
Industry LeadershipCash Time Loan Centers has been the leader in the personal loan market in Arizona since 1997. Cash Time set the industry standard for fast and easy cash and installment loans, specializing in Auto Title Loans and Personal Loans in Arizona. All of our loans are secured by your motor vehicle, but at Cash Time, it is ok if you're still paying for your vehicle.